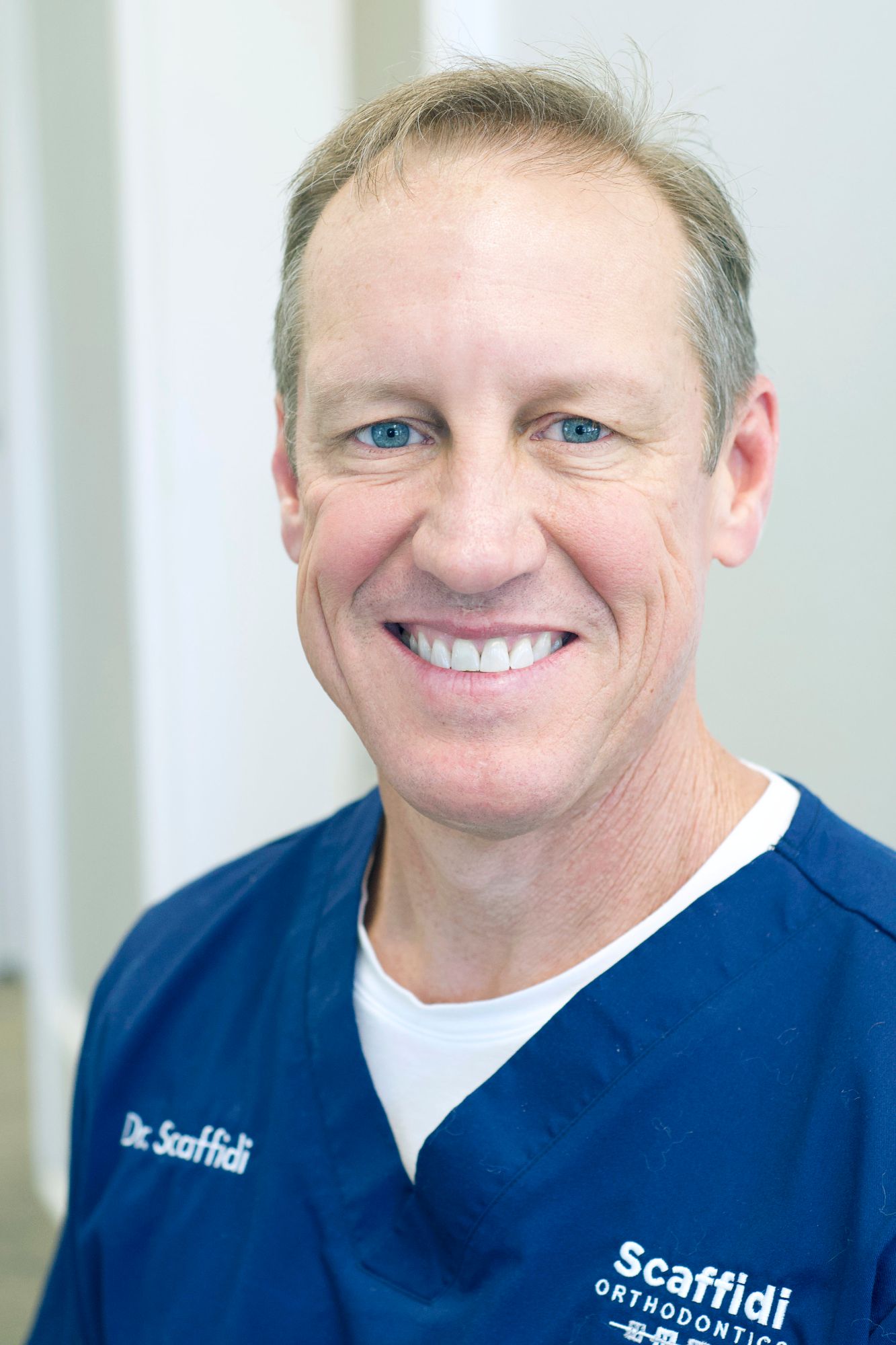 Meet
Dr. David Scaffidi
Helping Your Find Your Best Self
A smile says so much about a person. That's why orthodontics is about more than just straightening teeth.
Being an orthodontist allows me to help a person feel great about themselves. A great smile can instill or improve a patient's self-confidence.
When I see a patient's self-esteem blossom as they see their appearance change, I find myself smiling. They walk with a firmer step, seek out conversation and relationships with others, and show their biggest smiles.
It's a privilege to watch these changes, and an honor to play a role in making them happen.
Each person I care for is important to me. Every day I interact with people from different backgrounds with their own experiences and stories to tell. This reminds me of both the wonderful uniqueness of each of us and the common ground that we share.
I love that my profession connects me to incredible people and gives me the opportunity to get to know them and build friendships.
Education & Experience
Dr. Scaffidi earned his Bachelor of Science in civil engineering in 1991 before returning to school to pursue a Doctorate of Dental Surgery for the Louisiana State University Dental School. He then continued his studies at the LSU Dental School Orthodontic and Dentofacial Orthopedic specialty program.
Oral healthcare, especially orthodontics, requires a firm commitment to the pursuit of continuing education. There are constant developments in treatment methodologies as well as diagnostic and treatment technologies, which all lead to shorter treatment times and better results.
Scaffidi Orthodontics patients can trust Dr. Scaffidi to provide the best care available, thanks to his commitment to staying on the leading edge of knowledge and skills.
Every year he participates in continuing education courses at the local, regional, and national levels. He's also a member of the Bassett Study Club, a network of 20+ local dentists and oral healthcare specialists. They meet every month to review case studies and share knowledge.
Professional Memberships
Dr. Scaffidi stays on-top of the most comfortable and efficient treatments. He's a member of the following professional organizations:
American Association of Orthodontists
American Dental Association
Louisiana Association of Orthodontists
Louisiana Dental Association
New Orleans Dental Association
Southern Association of Orthodontists
Outside of the Office
A New Orleans native, Dr. Scaffidi shares his life with his wife Lyn and their three children: Elizabeth, Matthew, and Caroline. Being with his family is always his first choice when not in the office, but he also enjoys spending time outdoors. He especially enjoys going fishing or duck hunting.
He's a morning person, and getting up early to exercise or spend time on the water is something he loves. He enjoys getting to see the sunrise and reflect on all the blessings he has in life.
In addition to being a supporter of several local schools, he's a coach at the local playground and actively involved with St. Dominic School and church.