Orthodontic treatment is an exciting journey, but it's normal to feel a little nervous when you step into the orthodontist's office. Your smile is a big deal, and we want you to be happy with it. But with so many myths floating around, how can you know what to expect from treatment? Scaffidi Orthodontics has you covered. Today we're busting the top 10 myths about orthodontic treatment that you need to know.
Myth No. 1: Traditional Braces Are My Only Option
First thing's first: traditional braces are NOT your only option. Gone are the days when traditional metal braces were the only way to straighten your teeth. Say hello to the modern world where there are so many options to choose from! At Scaffidi Orthodontics, we offer metal braces, clear braces, and Invisalign. Depending on your treatment needs and smile goals, we'll choose a plan that works for you, not the other way around.
Myth No. 2: Treatment Is So Painful!
Don't listen to the horror stories on the internet — modern orthodontic treatment isn't extremely painful. Over the years, advancements in orthodontic procedures have allowed us to make the process of straightening your teeth much more comfortable than in the past.
It's normal to experience slight soreness after an orthodontic appointment, but this feeling won't last forever. Dr. Scaffidi suggests using orthodontic wax, over-the-counter pain relievers, or a warm compress to ease this discomfort. Be sure to ask your orthodontic team about other ways to reduce soreness! We are your resource for all things orthodontics, so ask away!
Myth No. 3: Only Teens Wear Braces
Did you know that the American Association of Orthodontics recommends that children meet with their orthodontist no later than age seven? How about that one in five orthodontic patients are over the age of 18? That's why we hate this myth! Orthodontic treatment is an excellent solution for all ages.
At Scaffidi Orthodontics, we believe everyone deserves the benefits of a straight smile regardless of age. Braces and Invisalign are great options for aesthetic and wellness reasons for children, teens, and adults alike!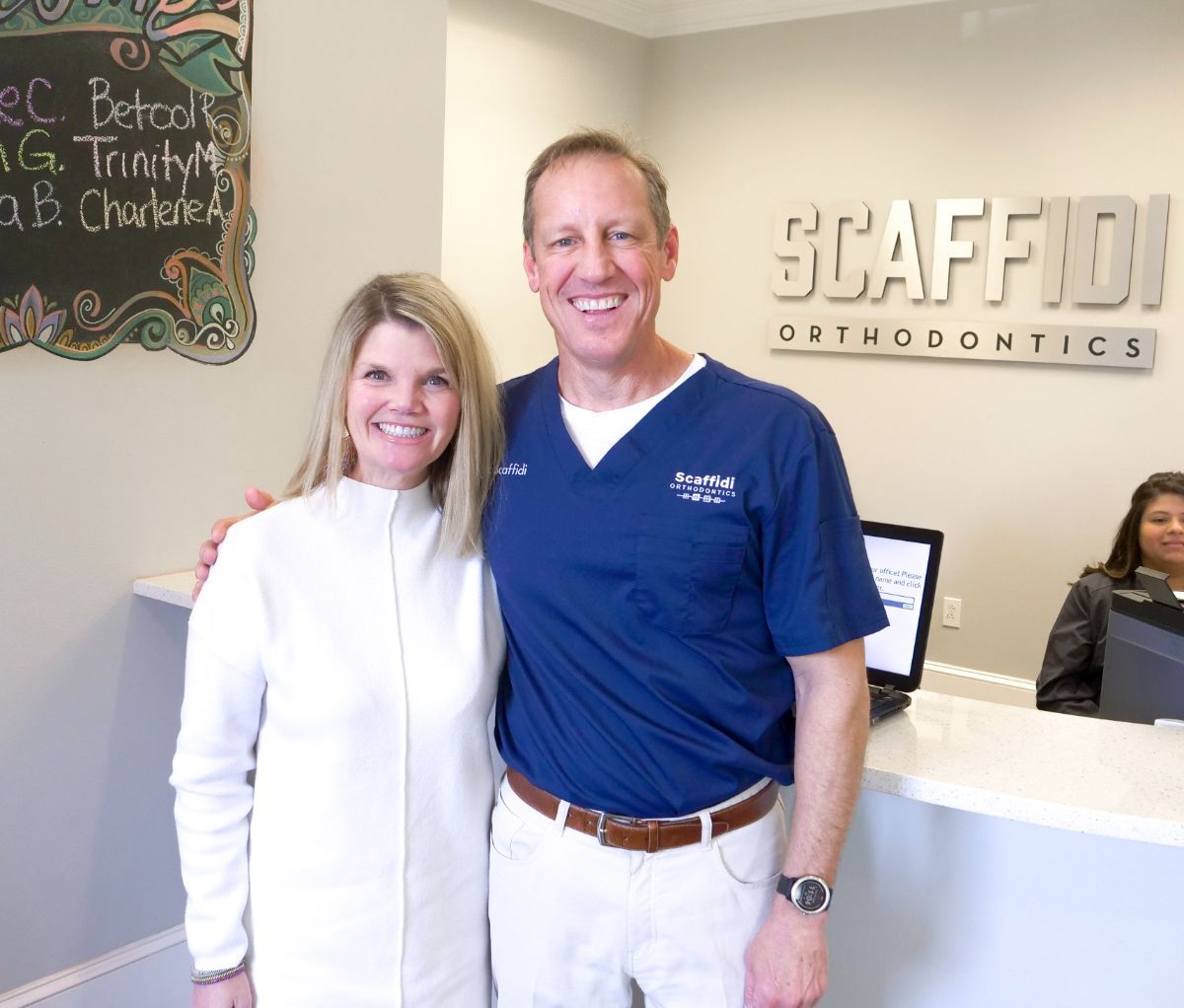 Myth No. 4: Orthodontic Treatment Takes Forever!
While it is certainly possible that braces may take a few years to correct your alignment, it is not true that this is the only forecast for straight teeth. Each individual requires a different treatment plan depending on various factors, including the severity of their case, appliances used, desired outcomes, and response to treatment. Patients can expect their braces to last between 12-36 months, but most cases are on the shorter side of this range.
The best news of all is that no matter the duration of your treatment plan, you will begin to see improvements relatively quickly! What could be more satisfying than watching your smile realign in the mirror?
Myth No. 5: Treatment Is Too Expensive!
At Scaffidi Orthodontics, we do everything we can to make our treatment affordable because we'd love the opportunity to serve you and your family. We accept a wide range of insurance plans and even offer a FREE consultation so that you can get started with your smile journey on the right foot. Our competitive pricing and flexible payment options allow us to work with your budget to create a customized payment plan so that orthodontic treatment is well within your means.
Myth No. 6: Only For Aesthetics
Although a straight smile is often the first thing that comes to mind when considering getting braces, there are multiple reasons a trip to the orthodontist might improve your oral health. Like a domino effect, the health of your teeth often impacts your overall health, and a misaligned jaw or malocclusion could lead to difficulty with speech, digestion, and even breathing. Braces help address these issues, ensuring you are at your healthiest.
Myth No. 7: I'll Have To Give Up Sports or My Instrument
Are you worried that you won't be able to participate in the woodwind section of your school band or that you'll be missing out on significant practice for your high school football career? You can breathe a sigh of relief – this one is a myth! There is usually an adjustment period while you get used to playing your instrument with a new set of braces, but once you feel comfortable, you shouldn't have any trouble getting back into the swing of things! As for sports practice, just wear a mouthguard, and you're good to go.
Myth No. 8: Orthodontic Treatment Is Unsightly
Although many people view braces as a cosmetic treatment, one of the most common fears patients have about getting braces is that the appliances used will make your smile unattractive while waiting for the big reveal at the end. Fortunately, braces have come a long way in recent years! Not only do brackets and wires have smaller, less obstructive designs than they used to, but our team at Scaffidi Orthodontics also offers clear braces and Invisalign!
Myth No. 9: Dentists Can Give Me Braces
Just like in any other area of medicine, orthodontists specialize in our own particular area of oral health. While dentists do an amazing job taking care of our teeth by keeping them clean and healthy, orthodontists are specifically trained to shift your smile in gear.
And don't worry! The Scaffidi Orthodontics team prides itself on our dedication to total oral health by communicating with our referring dentists regarding our mutual patients. You can view us as a team working together for your smile!
Myth No. 10: My Straight Smile Will Last Forever
Ever heard the age-old orthodontic warning, "Don't forget to wear your retainer!"? Most of us have. That is because braces are not permanent solutions for keeping your teeth in line. In fact, your teeth may begin to shift just days after your braces are removed! Dr. Scaffidi recommends wearing your retainer regularly and keeping up with follow-up visits to maintain your results.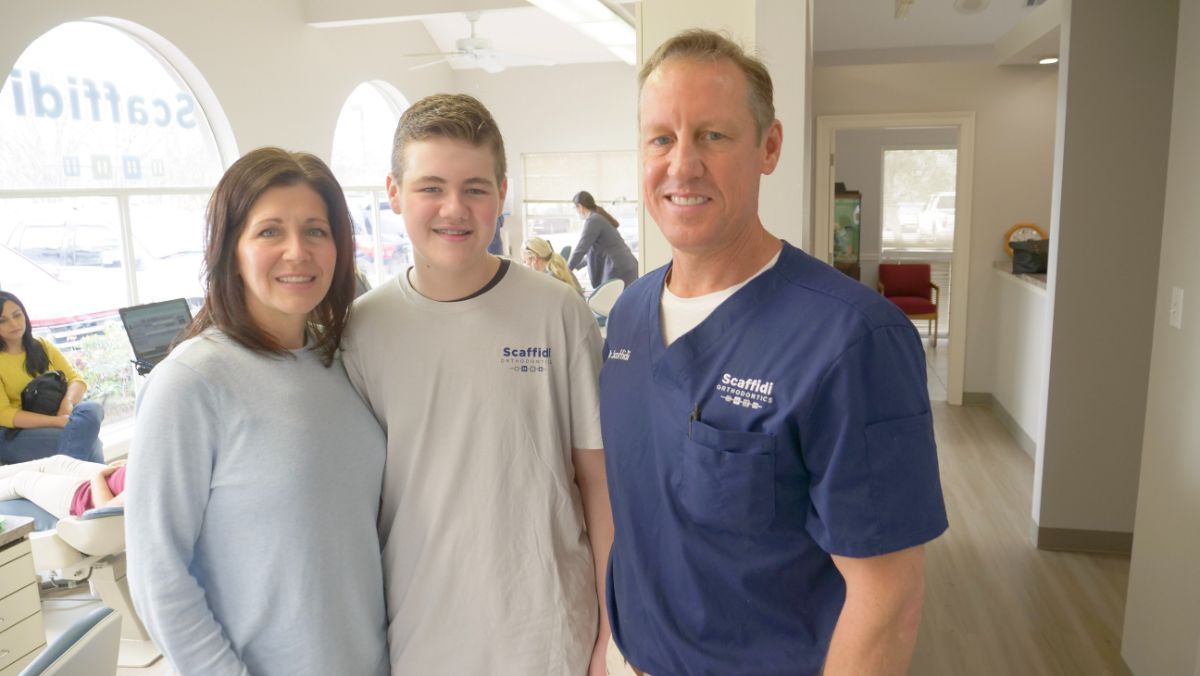 Choose Scaffidi Orthodontics
Do you know what isn't a myth? Scaffidi Orthodontics is your location for quality orthodontic treatment that will stand the test of time! If you're looking into getting braces or Invisalign, look no further. Schedule your free consultation at one of our offices in Kenner, New Orleans, or Slidell today!